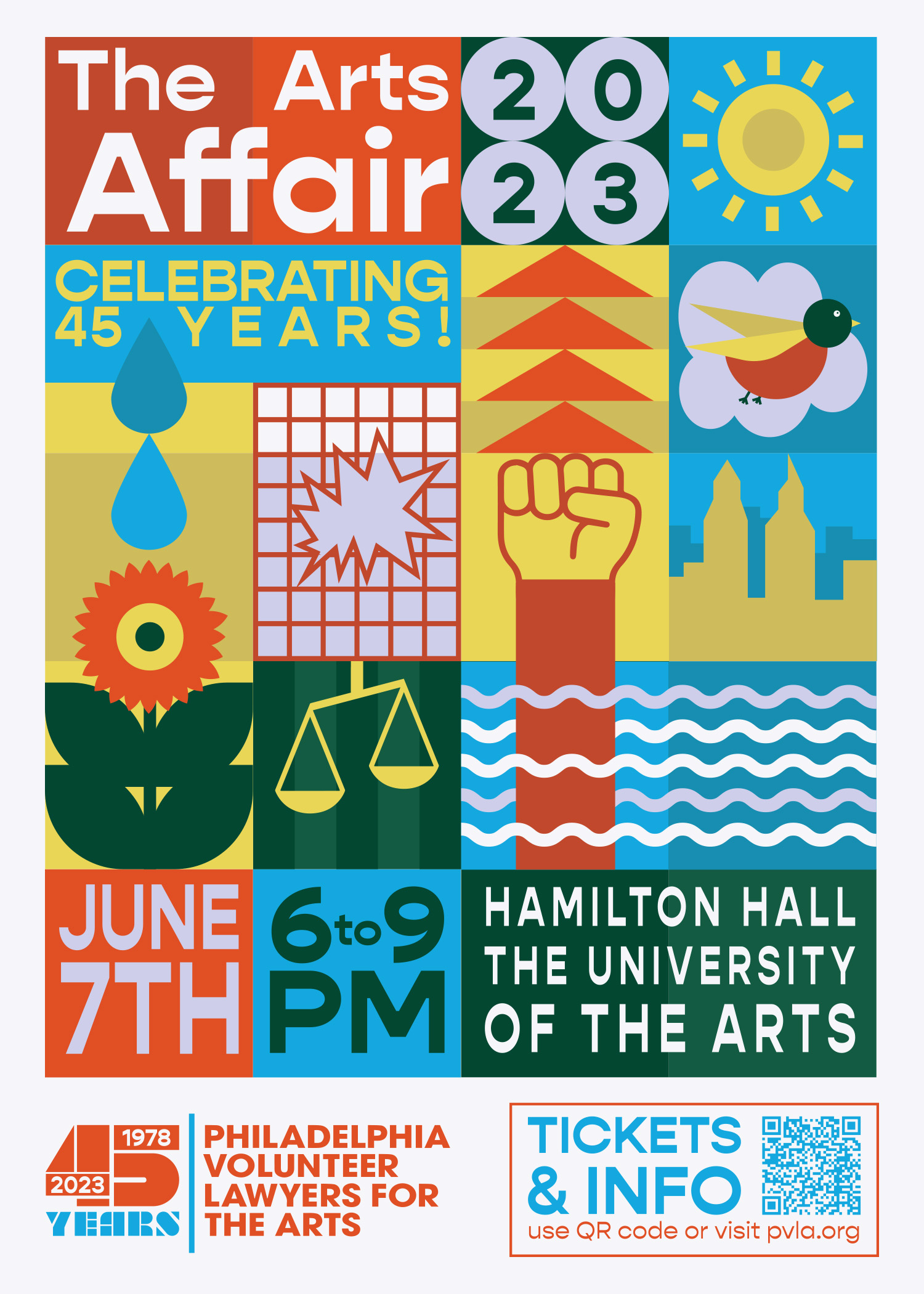 As a proud community partner of Philadelphia Volunteer Lawyers for the Arts, The Women's Coalition for Empowerment, Inc. is looking forward to joining them and celebrating their landmark 45th anniversary at the annual Arts Affair bash on June 7th at The University of the Arts!
PVLA is the only organization of its kind in our region, providing crucial pro bono
legal services, resources, and knowledge to low-income artists, artist collectives, and
small arts organizations. The Arts Affair will highlight PVLA's deep dedication to
Philadelphia's arts & cultural community.
Featuring live performances by some of Philadelphia's best local artists and awards
for both Volunteer Attorney and Law Firms of the Year, plus delicious food and drink,
this will be one art party you won't want to miss!
Grab your tickets today by clicking the link below.
https://www.eventbrite.com/e/the-arts-affair-2023-tickets-522560531617