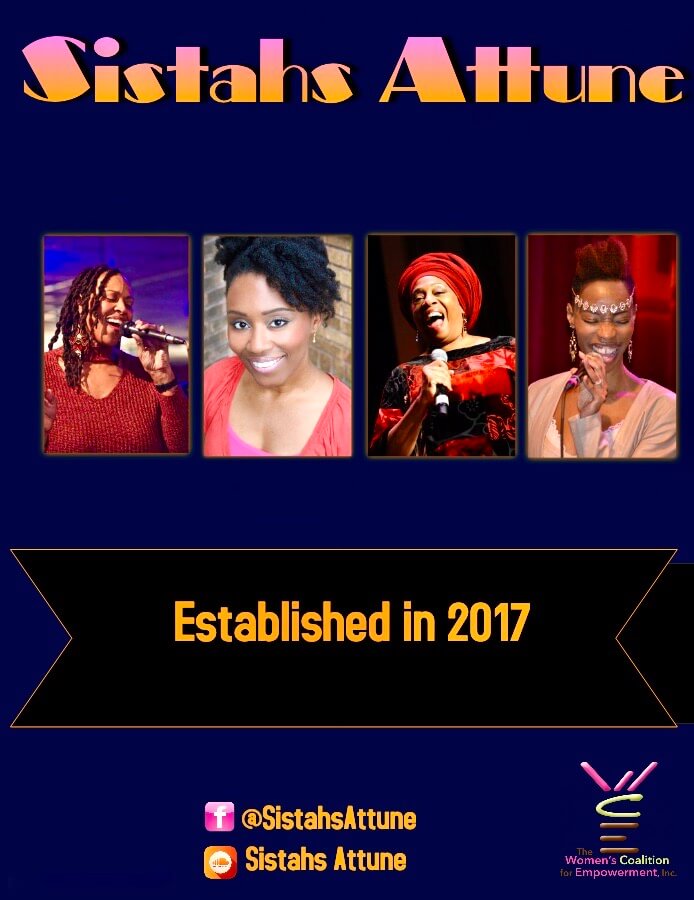 Sistahs Attune is a project under the umbrella of The Women's Coalition for Empowerment, Inc., incorporating a musically eclectic women's vocal collective of emerging freelance vocal artists spanning genres connected to soulful music striving towards improving their economic and employable power within the arts. Sistahs Attune increases opportunities for art employment, merges the gap between art and commerce while increasing culturally relevant platforms for Afro-Centric music and expression.
The program includes live musical performances, workshops, and art-related initiatives to increase women's economic empowerment. For Sistahs Attune bookings please complete the Performance Inquiry Form.
Sistahs Attune programming is supported in part by the Pennsylvania Council on the Arts, a state agency funded by the Commonwealth of Pennsylvania and the National Endowment for the Arts, a federal agency.